Aptitude Software & Minna Technologies enter strategic partnership to combat subscriber churn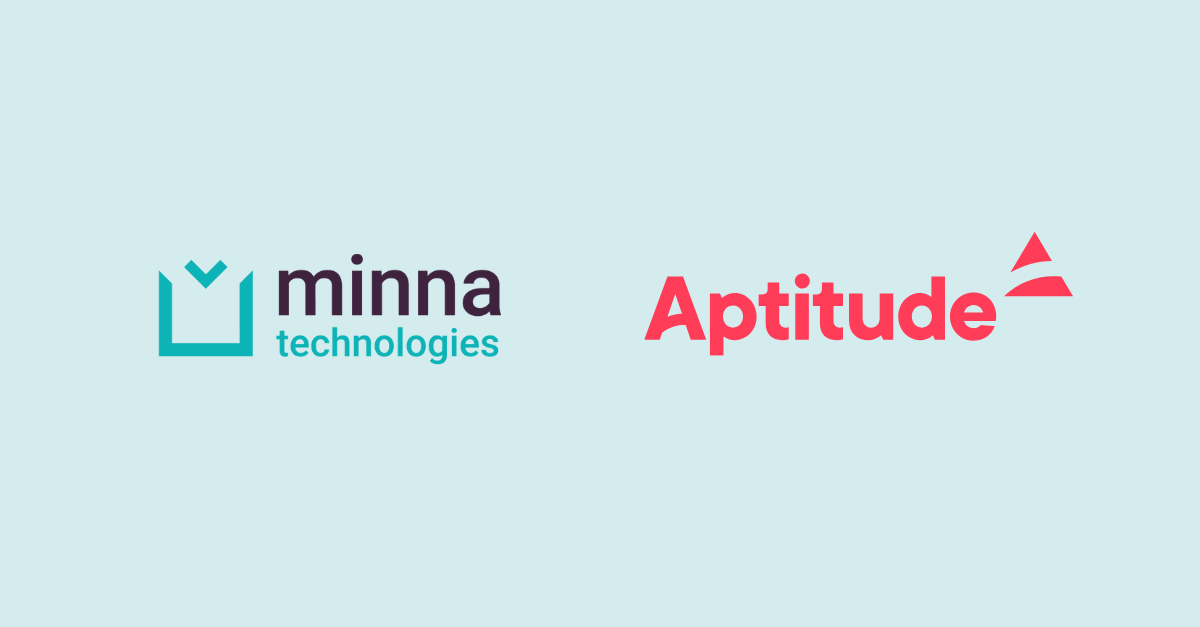 Aptitude Software, a specialist provider of market-leading subscription management and finance digitalization software solutions, has announced a strategic partnership with Swedish fintech company, Minna Technologies. This partnership will provide subscription businesses with the most sophisticated anti-churn capabilities in the market.

Aptitude's subscription management platform, eSuite, provides media companies and other subscription businesses with leading-edge payment optimization and churn management tools such as intelligent retries, card updater services, predictive churn algorithms, as well as subscriber retention tools such as subscription pauses, resubscribes, offers, and switches. Now, the integration with Minna Technologies will allow subscription businesses to tackle an increasingly common issue surrounding churn – payment blocks stemming from canceling subscriptions within banking apps which prevent resubscribes.

1 in 5 consumers are canceling subscriptions within banking apps and the challenge this poses to subscription businesses is considerable. Following a cancellation, a bank will place a payment block preventing subscribers from resubscribing in the future with that payment method, even if they wish to. This could be a subscriber who cancels at the end of their favorite show's season but wants to resubscribe in three months when it restarts, or a sports fan canceling for the off-season. Minna's capabilities ensure that eSuite clients can bypass these blocks and allow a customer to resubscribe easily, increasing win backs by ~20%.

Amanda Mesler, CEO and Chair, Minna Technologies states, "Consumers want the freedom to manage their subscriptions within their banking apps and the flexibility to restart that subscription without hassle. Through our partnerships with global banks, fintechs and subscription businesses we help organizations reduce churn significantly while providing consumers with a frictionless cancel and return experience. By partnering with Aptitude, we can bring those capabilities to merchants across their portfolio, adding scale for the industry."

Aptitude Software, CEO, Jeremy Suddards, remarked "We are thrilled to kickstart this strategic partnership and see this as just the beginning. We are looking forward to incorporating Minna's additional capabilities around defining cancellation flows within banking apps and other broader retention features."

eSuite is the subscriber management platform of choice for Publishers, TV, Sport, and other Media organizations such as Daily Mail, NBC Universal, L'Équipe and more. eSuite provides organizations with the specialist features they require including product management, offers and vouchers, entitlement and device management, payments & billings, churn prevention tools and a full reporting suite including secure data access.  

For more information on how to protect subscriber revenues, please access the on-demand webinar, Combatting Multichannel Subscriber Churn During Economic Uncertainty, hosted by INMA and featuring Aptitude Software and Minna Technologies.

About Aptitude Software

Aptitude Software delivers software solutions that equip organizations to drive efficiency, empower teams and unlock growth potential.  Aptitude's open flexible, modular subscription management and finance digitalization solutions allow businesses to do more with less today while helping them reimagine how they operate, perform and scale in the future.