Learnings from Bank-Fintech Partnerships
In this report, we explore what it takes to create successful bank-fintech partnerships alongside our partners including Swedbank and ING.

We also explore how to balance the opportunity versus the risks involved in such partnerships.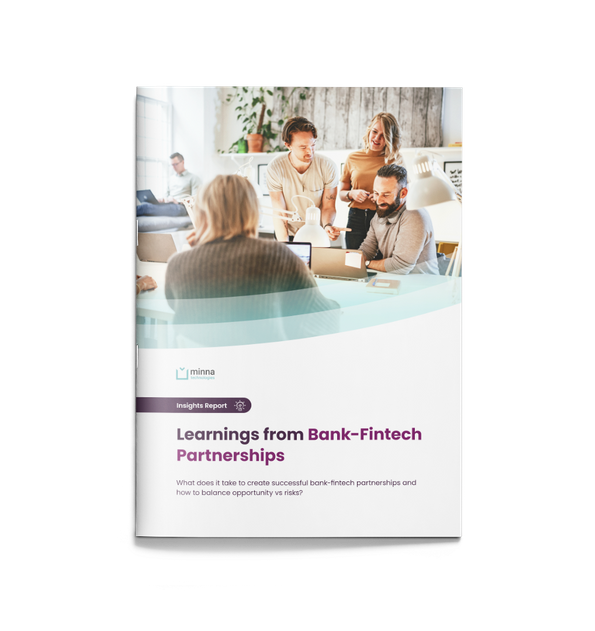 From Competition to Collaboration
Banks today have begun to recognize the benefits of collaborating with tech-savvy organizations.

Fintech companies are equally aware that their success hinges on access to the infrastructure, customers, and data that banks have at their fingertips.

When done successfully, a collaboration between the two leads to innovative feature development.
Risk Management Becomes the Key to a Successful Partnership
In a fast-paced environment exploring new ways to interact with customers, a close collaboration between the bank and the third-party service provider is essential in order to mitigate risks and maximize the chances of partnership success.